I'm getting a lot of questions about Donward's behavior. My characters are alive, and I just write their story. I thought I'd put some facts and information on here about bipolar disorder to save myself the little bit of sanity I have left. It's a quite common mental disorder. All kinds of people have mental disorders and pushing those closest to them away is how many cope. I'm not an expert, but I do research and try to put some realness into LAMTAF.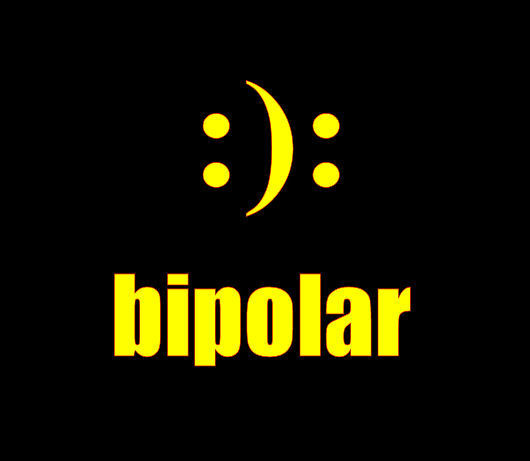 What is bipolar disorder?

Bipolar disorder, also known as manic-depressive illness, is a brain disorder that causes unusual shifts in mood, energy, activity levels, and the ability to carry out day-to-day tasks. Symptoms of bipolar disorder are severe. They are different from the normal ups and downs that everyone goes through from time to time. Bipolar disorder symptoms can result in damaged relationships, poor job or school performance, and even suicide. But bipolar disorder can be treated, and people with this illness can lead full and productive lives.
Bipolar disorder often develops in a person's late teens or early adult years. At least half of all cases start before age 25.1 Some people have their first symptoms during childhood, while others may develop symptoms late in life.
Bipolar disorder is not easy to spot when it starts. The symptoms may seem like separate problems, not recognized as parts of a larger problem. Some people suffer for years before they are properly diagnosed and treated. Like diabetes or heart disease, bipolar disorder is a long-term illness that must be carefully managed throughout a person's life.
What are the symptoms of bipolar disorder?

People with bipolar disorder experience unusually intense emotional states that occur in distinct periods called "mood episodes." An overly joyful or overexcited state is called a manic episode, and an extremely sad or hopeless state is called a depressive episode. Sometimes, a mood episode includes symptoms of both mania and depression. This is called a mixed state. People with bipolar disorder also may be explosive and irritable during a mood episode.
Extreme changes in energy, activity, sleep, and behavior go along with these changes in mood. It is possible for someone with bipolar disorder to experience a long-lasting period of unstable moods rather than discrete episodes of depression or mania.

A person may be having an episode of bipolar disorder if he or she has a number of manic or depressive symptoms for most of the day, nearly every day, for at least one or two weeks. Sometimes symptoms are so severe that the person cannot function normally at work, school, or home.

SOURCE
Some readers have said that Donward having conversations with his dead father is not a symptom of bipolar disorder, but it is. Almost all mental disorders cause hallucinations and delusions. Adding drugs and liquor can only make this worse.
Sometimes individuals with bipolar disorder experience psychotic symptoms (such as delusions and hallucinations) during the mood episodes, but these psychotic symptoms go away when their mood returns to normal. SOURCE
Readers also tell me that Donward's cheating is unrealistic of someone with bipolar disorder. That is false. There have been few studies, but many people with mental disorders question their self worth and try to distance themselves from loved ones. In the case of Donward, he already had issues with sex and love.
Babydoll is his soul mate, but he does not feel worthy of her love.
Causes and cures
There are many reasons for infidelity within a marriage or other committed and supposedly monogamous relationship. However, the focus here is on BIPOLAR infidelity. There is no way an outsider can shed light on other issues within your relationship. Assuming the situation is one of bipolar symptoms and textbook bipolar infidelity, there is one cause and one cure.
The cause is the hypersexuality, impaired judgement, poor impulse control, and grandiosity - scary bipolar symptoms - all brought on by mania. The cure is to stabilize the bipolar spouse and stop the mania - invariably this is best done with a proven mood stabilizer such as lithium bipolar medication In this sense, there is nothing personal about bipolar infidelity. Of course it does not feel that way, especially if sexual cheating has been accompanied by emotional withdrawal and/or irritability. However this behavior is a bipolar symptom and is also generally part of the mania - or the hypomania - infidelity is an issue for Bipolar Type I AND Bipolar Type II. SOURCE
I know this is just Twific, but I wanted to clear up some things for those of you that had questions. There are people from all walks of life and backgrounds that suffer from bipolar disorder. I leave you with an article about famous celebs and creative minds who have suffered from it:
http://www.health.com/health/gallery/0,,20307117,00.html